Summer seems to be taking its time, but it's best to be prepared for long warm summer evenings in the garden or on your terrace. Where the last rays of sunshine always disappear too early, no matter the time. With these trends for outdoor lighting, we hope to inspire you and make you look forward to these moments. We are ready for endless summer evenings, and we want you to be ready too.
Rechargeable
Everything is portable and rechargeable nowadays, including lighting. The limitation of a cable means you can't just place that cool new lamp wherever you want. An extension cord is always such a hassle, isn't it? That's why, in our Lucide summer collection, we have focused on stylish rechargeable outdoor lighting. This way, you can perfectly illuminate your evening and create the ideal atmosphere to enjoy the warm weather we always look forward to.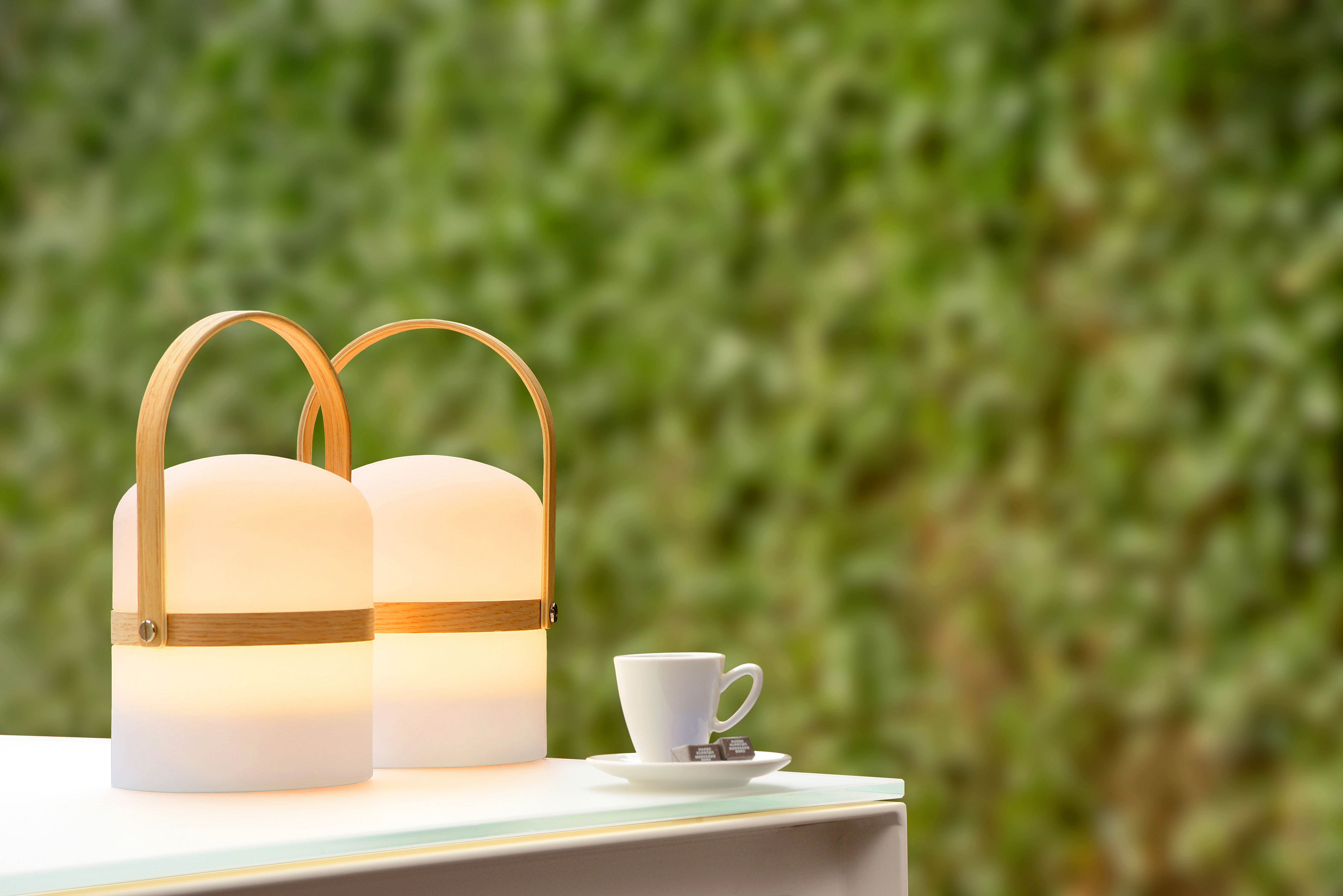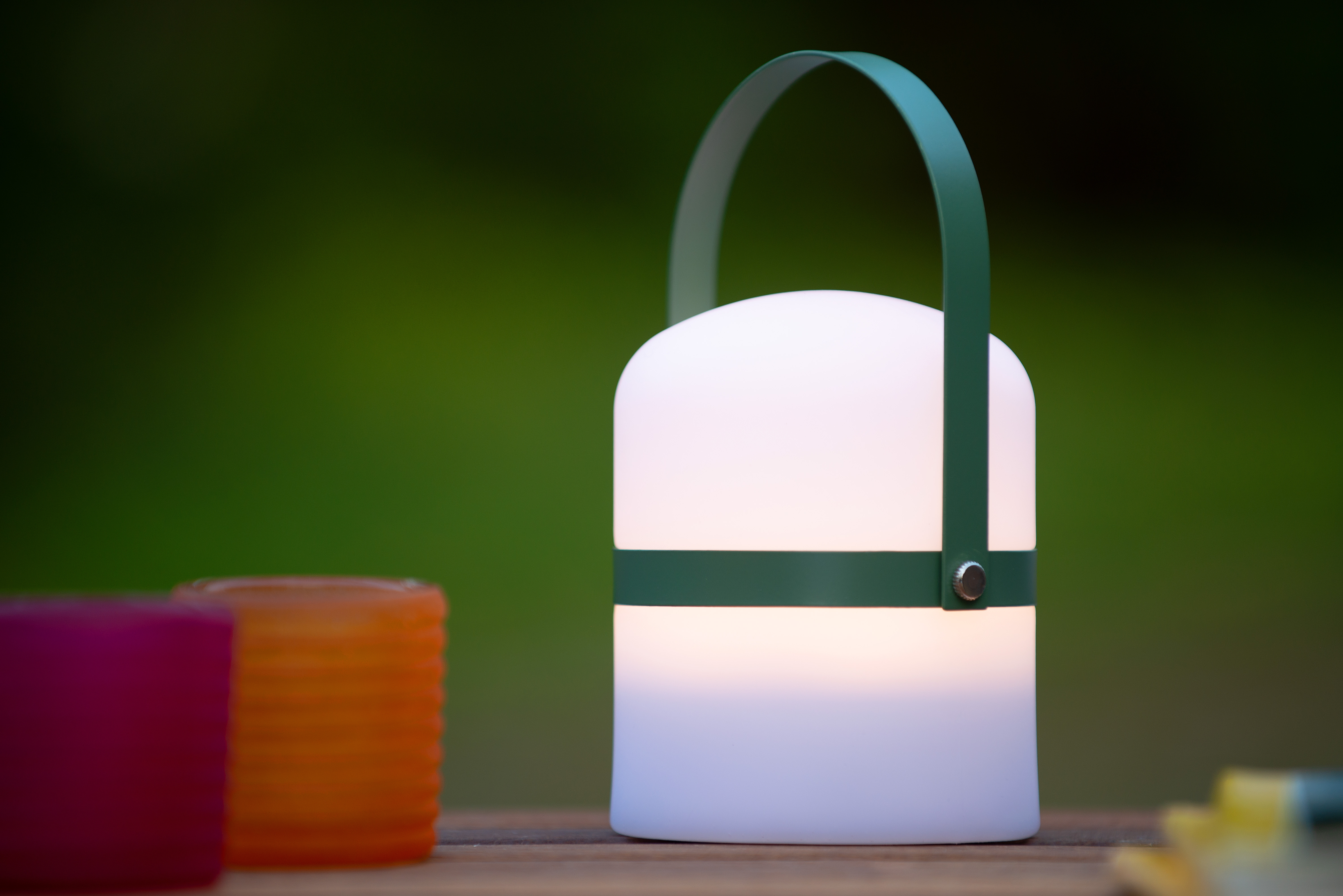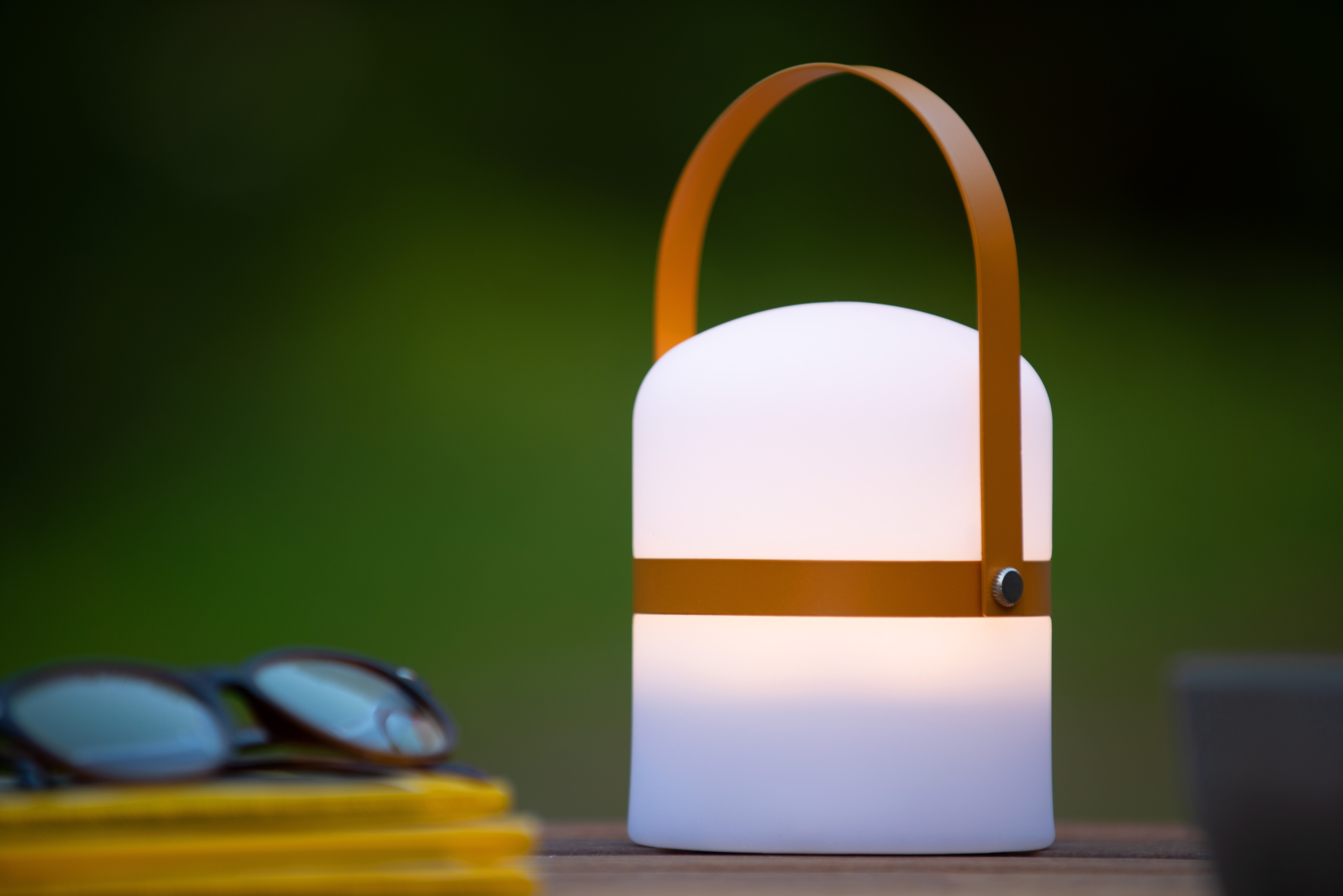 Portable and easy to carry
The convenience of rechargeable lamps is being able to neglect the constant need for a power outlet. This gives you a lot of freedom to take your lamp wherever you need it. You don't even have to limit yourself to your own terrace, balcony, or garden. A picnic in the park? An evening stroll? Or bringing in the mail late at night? Our lamp Joe is here to help you with that because with its handle, it's incredibly easy to carry, and with its uncomplicated design, it feels at home anywhere. And even if you find Joe a bit too big, we also have Little Joe with various colored handles. It's a bit smaller but equally vibrant.
Pastel colors
Soft pastel colors are back in trend when it comes to interior design. This is because they easily combine with each other as well as earthy and beige tones. With the rise of earthy and beige tones, pastel colors have made a comeback in interior design and have (re)conquered the hearts of numerous designers, influencers, and interior enthusiasts. Pastel is gentler in the interior than bright, bold colors, which allows people to find peace and relaxation in their own decor. Due to the absence of vivid, bold colors, pastel is timeless, and people don't tire of it quickly because it is less expressive but still creates a pleasant diversity. To meet these expectations, we have designed the Justine. Timeless colors with an even more timeless design. Justine feels at home in multiple interior styles and proudly shines on your outdoor table. Your cozy BBQ with friends becomes even cozier with Justine.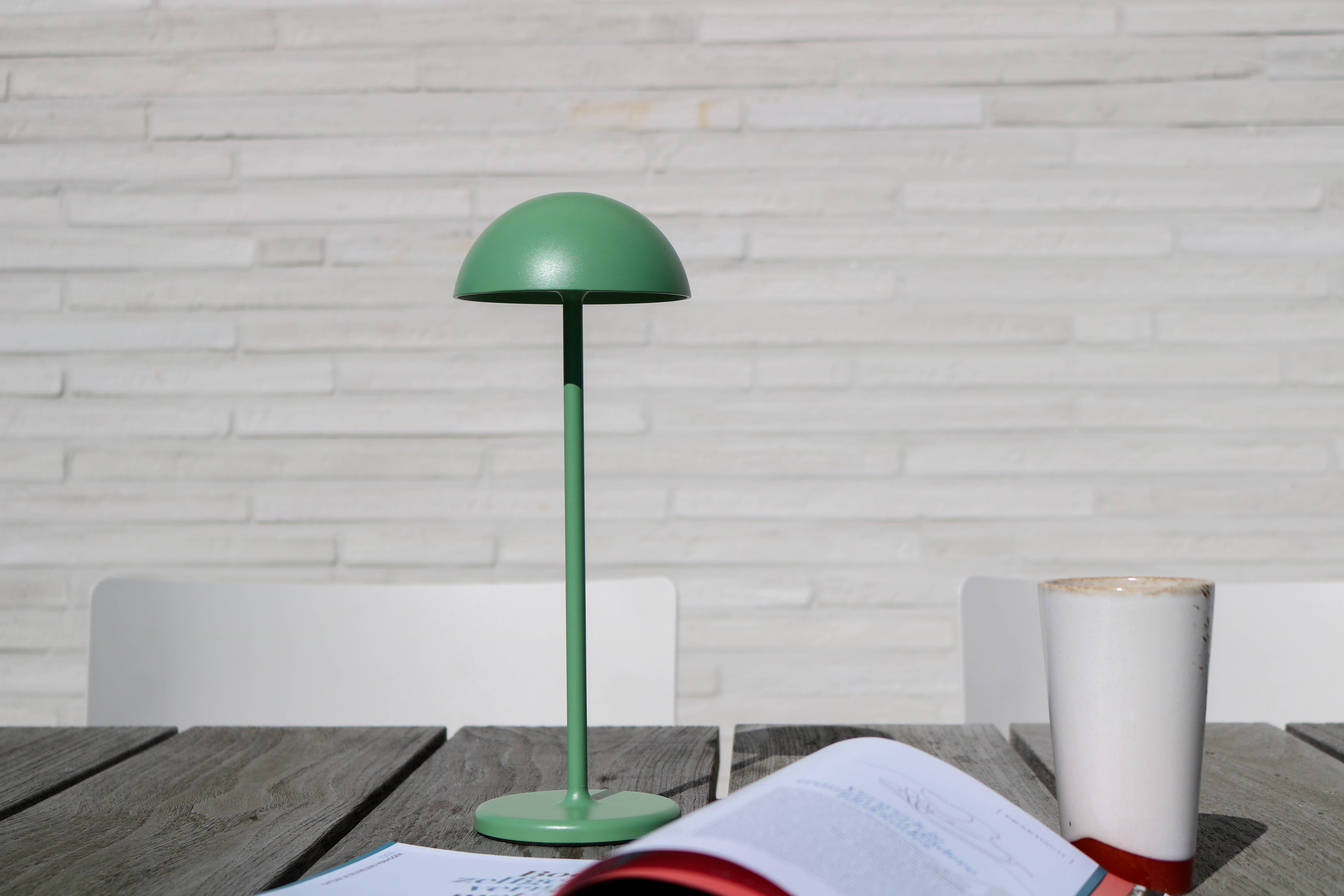 Bright colors
Tastes can naturally differ. One person may swear by pastels, while another prefers brighter colors. No worries! Bright colors remain very popular despite the rise of pastels. To meet this demand, we have made our Joy lamps as bright as possible. With its six colors, this lamp becomes the joy of your favorite outdoor spot, as it shines even when turned off.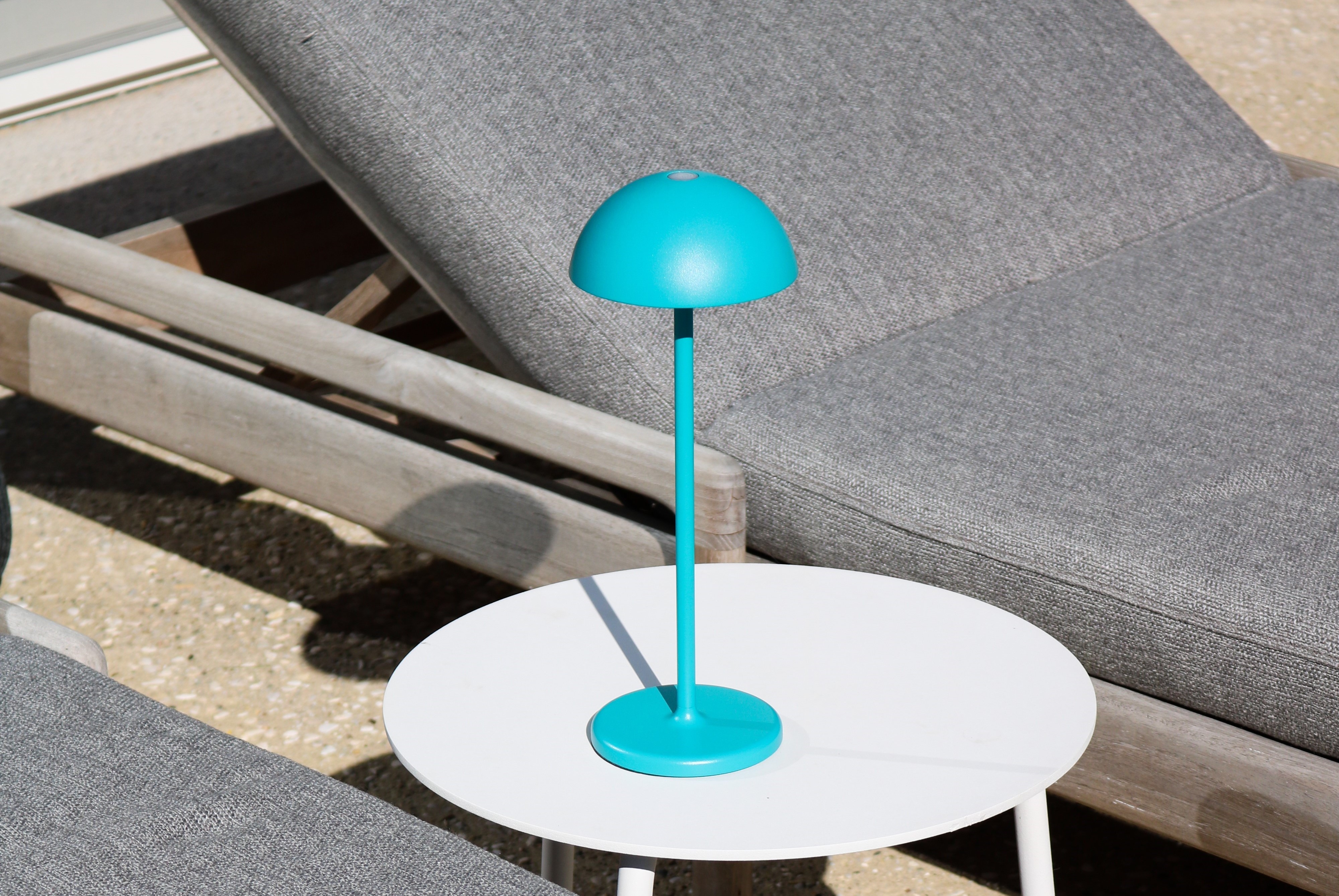 To fad or not to fad?
When we talk about faddism, we're obviously referring to fashion. Every summer is different, and every summer brings new trends. That's why, despite taking this into account, we always go for a timeless design. We want to design something we're truly proud of and that you can enjoy for many summers, so you can set the trend every summer.
If you want more tips on how to light up your garden as cozy as possible, be sure to check out our blog:
With this lighting plan, you will turn your garden into a masterpiece (lucide.com)